Health care in the United States is one of the most expensive medical considerations in the world. While visiting a doctor's office may cost several hundred dollars, even an average three-day hospital staying can cost more than tens of thousands of dollars depending on the type of care provided. Most people could not afford to pay such a large amount. If they get sick, especially since they don't know when they might become injured or ill or how much care they might need. Health insurance allows a way to reduce such expenses to a more affordable amount. Understanding the health insurance today we will discuss about the types of health insurance in US also.
U.S. Healthcare System
The U.S. healthcare system seems challenging to understand, considering other countries. Unfortunately, the U.S. doesn't have any national health system in its policy. It means that whenever anybody receives medical care here, someone has to pay for it. Question is by whom? It's either you or an insurance company covering you.
Healthcare centers are run by multiple types of organizations, including the government itself, but most of them are private facilities which run for profit. Unless someone fits for social healthcare plans, they must pay for any medical care they receive themselves or via insurance. That said, the U.S. government generally funds two types of social healthcare programs: Medicare and Medicaid.
Expats residing in the U.S., however, must rely on private health insurance either they receive from their employer or bought personally.
How does it work?
You may ask how does the insurance work? How does U.S. health care work? The answer is the customer (you) pays an upfront premium to a health insurance company, and it allows him to share "risk" with lots of other people (enrolls) who are performing a similar type of payments. Since most people are healthy at most of the time, the premium dollars paid to the insurance companies can be used to cover the expenses of the relatively small number of enrolls who are injured or get sick.
Types of health insurance in the U.S
Access to healthcare, it is a blending of private health insurance and public health coverage – named Medicaid and Medicare programs.
Government-funded insurance plans
National health insurance – Medicare
Medicare, a social insurance program funded at the Federal level, primarily focuses on supporting the adults over 65 years old by providing their healthcare experiences. It covers about half of the healthcare expenses of those enrolled, and the rest of the expenses are paid by either privately bought health insurance schemes or from self.
National social healthcare program – Medicaid
People with limited income and resources, get the only social healthcare program that runs in the U.S. is called Medicaid. It's a federal and state program that helps offset medical costs.
Unlike Medicare, Medicaid provides free healthcare to qualified persons like pregnant women, low-income children, older adults, disabled people and so on.
Private health insurance in the USA
Mostly, Americans and the expats residing or working in the US receive private health insurance for themselves and their families through their employers or purchase private health insurance.
But sometimes, they need to add-ones, or top-up insurance plans, so that they can be more benefited from that. The reason behind it is that employer-sponsored insurance may not cover up everything essential. For example, one may add dental coverage, maternity insurance, or even preexisting medical conditions.
It is advisable for expats to purchase locally compliant US health insurance, or international insurance plans. Since the expense of healthcare is so high in the US, even a local US plan can cost as much as a global and globally portable medical plan. Now its clear to us that the types of health insurance in US.
How Can You Buy Private Health Plans Outside the Marketplace?
If you don't fit for lower costs based on your income, you can get coverage from these four ways:
From an online health insurance seller: There are many offers of health plans from several insurance companies that you can choose from them. They let you compare the prices and the features and then enrol with the insurance company that suits you the most.
Directly from an insurer: You can also contact any of the health insurance companies and see the plans available in your residence area. Many websites also let you compare all programs available from that company.
With the help of a broker or an insurance agent: Brokers trade plans typically from several companies. Agents generally serve for a single health insurance company. They can help you compare programs based on features and price and complete your subscription. You don't need to pay more by using a broker or an agent. Generally, the insurance company pays them whose plans they usually sell to the customers.
From the Health Insurance Marketplace: You can also apply and enrol through the Marketplace whether or not you qualify for lower costs based income.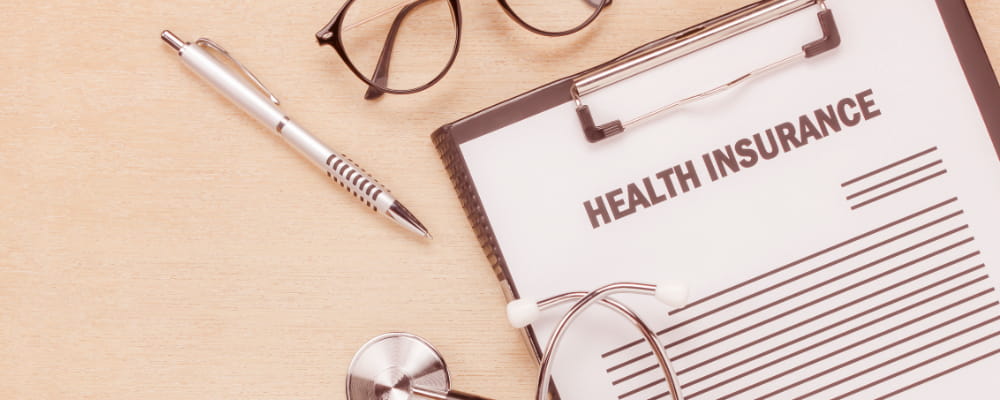 Health insurance for American expats abroad
What should a US citizen do when s/he gets an opportunity to work or live abroad? US citizens need to recognize that their local US health insurance plans are most likely not valid elsewhere. Depending on that situation, there are several options for US citizens to enroll:
Short-term staying abroad: Travel insurance or short-term health insurance
If travelling outside the US for a short period, you may consider under an international travel insurance scheme. It covers all the principal medical costs including medical emergency transportation, hospitalization, and all other travel insurance benefits.
For those travelling which is longer than three months but less than one year, a great value option you may consider is short-term health insurance. It will also cover your outpatient prescribed medicines, doctor visits, and other health and travel benefits. Thus, making it a comprehensive solution for those looking for complete coverage while not breaking the bank.
Private international insurance
If you're planning to move abroad and are worried about losing coverage for pre-existing conditions, don't worry. You can extend your current local US plan to international coverage. That way, you'll get access to the healthcare system virtually anywhere in the world. It includes on your trips to get back home to the United States and keep coverage for any pre-existing medical conditions. Private international insurance plans are profoundly customizable, and some of them offer a renewal opportunity for life, among other perks.
Employer-sponsored health insurance: Securing you have coverage both in the US and abroad
If you're going abroad for a work responsibility, you will most likely be offered a company-sponsored health insurance program. However, those plans, even if sometimes international, might prohibit the US, or your family. A good option for American expats in this situation is to top-up their health benefits, or add their family members to their current plan.
There are multiple types of health insurance in US, for the best possible support, Contact us. We will plan the best possible insurance for you with a hassle free way.
You can call us directly: (877) 401 0210
Imagens: doctor, form, paper, health insurance form.